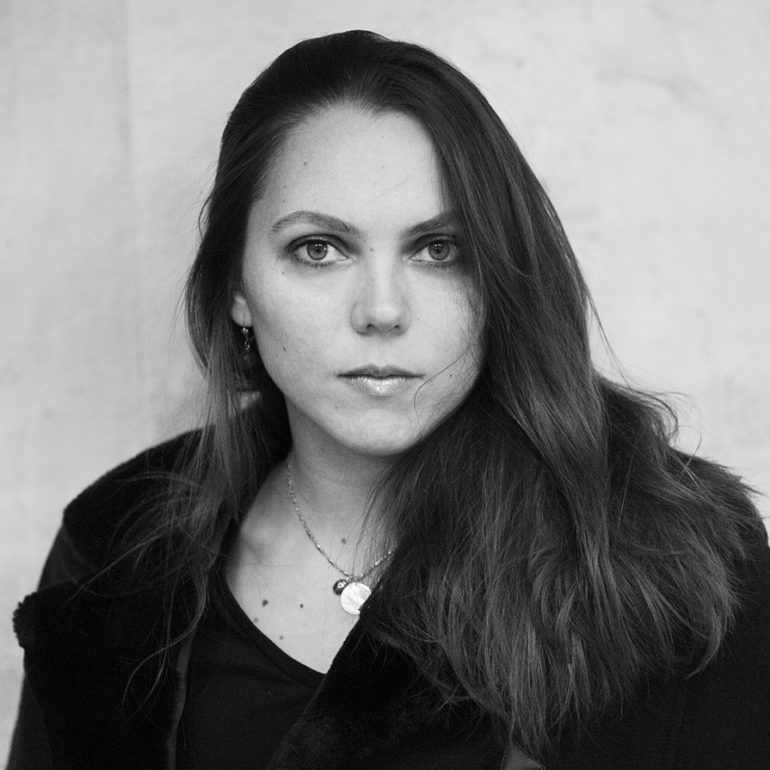 Lola Moser est née à Zürich en 1988 et grandit à Paris, aux milieu des néons rouges de Pigalle.
Photographe et vidéaste, issue d'une formation internationale, elle s'est formée aux techniques de l'image dans des établissements de premier plan caractérisés par un enseignement pratique à Londres, New York et Paris.
Depuis 2011 elle travaille à Paris en tant que réalisatrice et photographe spécialisée dans l'univers de la création et du Luxe.
Son aisance avec les langues (trilingue: francais, anglais allemand) lui ont permis de collaborer avec de nombreuses institutions cosmopolites: Michelangelo Foundation (Europe), Bunello Cucinelli (Italie), les programmations culturelles d'Aix-en-Provence (France), Dr Hauschka (Allemagne), etc.
Les productions photographiques pour ces enseignes ont été publiées dans des magazines, journaux, médias en ligne tels que Côté sud, Paris Match, AD (Japon + Allemagne), et bien d'autres.
En parallèle de ses clients, les projets personnels de Lola Moser sont présentés  dans l'univers de l'art contemporain. Ses oeuvres ont été exposées dans des lieux prestigieux tels que la banque BNP Parisbas, les programations culturelles d'Aix-en-Provence, le Domaine de Saint Cloud, etc. 
Quel que soit la nature du projet, Lola Moser met l'accent sur la créativité et propose des images fortes qui mènent à voir au-delà du sujet mis en scène, un univers sensible et l'émotion de l'instant saisi.
TRAVAUX PHOTOGRAPHIQUES
2020/21         Reflections, France
2019/21         Trees, Japon
2015/18         Aixois, Aix-en-Provence, France
2017              Nature's diptyques, Burma/USA
2013/14         Photo du jour
2012              Photostrip portraits, USA, Europe, Asia
2010/11         Photostrip,  Taiwan
2009/11         Lola Pola
2009              Photostrip,  USA
2008              Photo du jour
VIDEO
2020     Michel Baux, documentaire, France
2019      Jérôme Blanc, portrait documentaire, Suisse
2018      Max & Moi, 3 capsules pub, France
2015      Eidola, music video, France & Scotland
2013      Flow, music video, Paris
2012      Touches d'étoile, music video, Paris
2010      Soma, music video Paris, Morocco, France, USA
              Si Lolita making of, Lolita Lempicka, Paris
2009      Robes de soi, documentary, Kyoto, Japan
2008      Amour et Folie, short film, New York
              À la Folie, short film, New York
2007      The Road, music video, New York
2006      Lolita Lempicka, making of, Paris
              Airplane to nowhere, Birdy hunt, Paris
EDUCATION
Baccalauréat: École Active Bilingue        Paris, France
Metfilmschool                                       London, UK
New York Film Academy                        New York, USA
ESEC: réalisation documentaire              Paris, France
nous avons travaillé ensemble :
© Lola Moser. All rights reserved. All photographs and films on this site are the property of Lola Moser. The use of any images or other materials included herein, in whole or part, for any purpose, including, but not limited to, reproduction, storage, manipulation, digital or otherwise, is expressly prohibited without the written permission of Lola Moser. Legal action could be taken against illegal usage by the photographer.